Traveling is fun, but one of the risks is the safety of your cash. Losing money can ruin the purpose of your trip. You will be appending, so much time in trying to retrieve your loss or going out of your way to get extra amount to complete your business.
If you have not given any thought of your monetary security, here are 5 of the best places that conceal your money when traveling.
Split your cash – Carry your money in different places. Divide your cash and hide various amounts in different spots to reduce the impact in case of theft. For instance, keep some amount in your wallet, but conceal the remaining cash in a sock or undies inside your suitcase. Or carry some money attached to your person and some in a bag you carry. In case your bag is snatched or lost, you still have with you enough money to reach a police station to report or return to your hotel. If you have to carry a substantial amount, request your companion to carry some in his/her wallet.
Keep your cash in a money belt – A money belt is a tiny fabric pouch with a zipper that you fasten around the waist beneath your pants or skirt. You can tuck it in like a shirt tail so it remains completely out of sight, Money belts must be hidden under your clothes.
Carry an anti-theft bag- Ideal travel handbag features cut-resistant, shoulder strap with reinforced steel-cable; made of fabric materials that are slash-proof and equipped with locking zippers. With an inner zippered compartment, the bag is only big enough to carry some amount of money and few essentials. Its long shoulder strap is thick and strong that is not easily cut. The strap is worn across your body with the purse in front, against your stomach. You keep your hands on the bag at all times.
Try a DIY secret pocket – Cut one of the pockets of your old pants and attach inside the pants you will use in your trip. Fasten in place with a safety pin. It can be removed anytime and transfer it to a different set of pants. It is not easily noticeable. Any pickpocket will not be able to steal its contents, unless they reach down into your pants to steal your money.
Your shoe or underwear is a safe place – If you are traveling in a sketchy area and you intend to safeguard your cash from muggers, your shoe or underwear is the ideal location. Men's shoe is wide and spacious. Women's bra can safely cup a few bills while men can easily hide bills in their undershorts.
Final word – Your money is one of your most valued possessions. If you want to keep it safe, you find some secured hiding places. Especially true in traveling, you want to conceal your money from the slick hands of thieves. Whether your travel is good or bad depends on the way you handle the safety of your money as thieves are part of the risk. Tourists that let their guards down will be ideal victims from those muggers. Follow these simple suggestions and you will secure your cash until your journey ends.
Don't be caught off guard by the financial collapse. Watch this video and be prepared!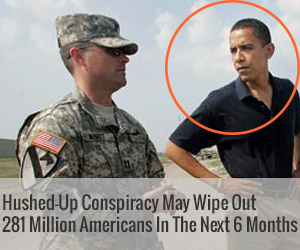 Comments
comments