We have all seen movies like the Day After Tomorrow and TV shows like The Walking Dead and have wondered how we would fair in an apocalyptic event. But more important than if we would survive is the question of why we would want to? Why would we want to live in a hellish landscape of anarchy and carnage? Who would want that for themselves? What is the benefit of living a daily nightmare?
Survival is simply not enough. You have to have a reason to survive. A reason to live is what makes living worthwhile. In that spirit, the following are five reasons why you should train for the apocalypse:
You will make history. From the war-torn landscapes of World War II arose giants who saved the world. Roosevelt, Churchill, Eisenhower and Patton all rose to the challenge and fought on behalf of others so that the rest of us could have a future. Is there a better reason to survive an apocalypse? The entire global population in an apocalyptic future will be reduced to just a small percentage of struggling humans. If you are one of those humans, then it is your responsibility to think of the future generations that will flourish once you've established a new and better society from the ashes of the old one. There is no nobler goal to live for. Study the law and politics today so that you can make the next great nation flourish.
Spite. If you don't feel like being noble, then thrive on anger and vitriol. Mother Nature has attacked you and your government and institutions have failed you. Don't lament this terrible stroke of luck. Instead, get angry about it. Determine to live on in spite of the hardships because you will not be taken down by the tragedy that took out everybody else. Let rage be the spark that fires you up every morning and carries you through every hell-on-Earth hardship that you encounter. Learn to fight now so that you can utilize your rage later.
Hope (there might be a solution). If it is a disease that decimated the world, keep toughing it out. There might be a team of scientists working on a cure. If it is a man-made disaster, keep hope alive because there might be a safe zone somewhere in the world and the troops who run it might have a search team looking for you. Never give in to despair. There is always a chance for salvation. Train yourself in the medical arts so that you can be one of the people who make the cure that saves the planet or join the military so that you can be a member of the rescue team.
Rebuild the world. Did you hate the income inequality, the racism, the twisted politics and the ignorant people that flourished prior to the apocalypse? Well, here's your chance to build a better world. Survive and help others to survive. Then establish a community of survivors that are mindful of all the old ways that never worked. Make the next world a better place than the last one and that motivation will sustain you. Learn skills now that will let you build homes and plant crops later, because you will be the one who assures a future for the next generation.
You are not a quitter. Simply surviving for the sake of surviving is an empty and meaningless way to live. But guess what? It beats dying.   Start training your body today and make certain you have the strength, speed and stamina to handle the calamities of tomorrow.
Click here to prep yourself even further for the dangers ahead…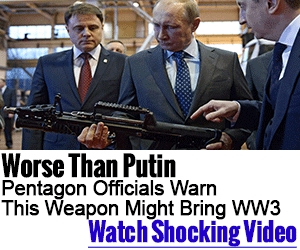 Comments
comments