Emergency preparedness is not just vital for every individual. On the contrary, it's also vital for every organization as well—whether that's a company, an office, a charity organization or other NGO, or even a roller-skating disco park. So if you own a business, or a small business, then you definitely need to give this area some thought. You never know when a disaster or other catastrophe might break out. It's always best to be safe.
But before we get into some of our important tips in this domain, we should consider why small businesses need specialized tips. Not all business have a building or a physical space, which would affect emergency preparedness. And for those who do have buildings, such spaces tend to be smaller—and consequently less well-supplied—then is the case with larger companies. Moreover, there might be fewer standard operating procedures (SOPs) in place for small businesses.
Actually, SOPs are a good means of starting our list. Always make sure you've got a plan in place for your employees (or, as the case may be, your fellow coworkers). Flood? There's a plan. Power outage? There's a plan. Fire, lone gunmen, terrorist attack? You've got a plan. Plane crashes into the building? You can bet your bottom dollar you've got a plan. Do careful research when making these plans; don't just rely on what you find online (this article notwithstanding, of course). Read books, and even consult experts, if you need to. Employee safety is paramount.
Next, review the plan with your employees, so that they can jump into action once there's a crisis. You want to get them to the point where they can launch into the plan with minimum transition time on their part—and maybe even, if you're lucky, so that they launch into the plan automatically, without much direction needed on your end. Make sure everyone knows what their role is; for example, managers and assistant managers have to get everyone out of the building. Furthermore, make sure that copies of the plan are available and easy to access, such as at the company office, for example.
Keep your employees informed on other important things. For example, they must know where all the entry and exit points are, so that they can escape quickly if they need to. They must know where the fire extinguishers are, and how to operate them. Enrolling them in CPR or crisis management classes wouldn't go amiss, either, and the same can be said for courses on how to use AEDs (automated external defibrillators).
Finally, don't neglect the online sphere. Make sure your data and any information you can put online is as safe as you can make it—again, don't be afraid to hire a consultant or a specialist in this field—and give your employees some training in online safety. You don't want your data to be compromised.
Your small business is your pride and joy—so keep it safe from disaster with emergency preparedness. This is a great idea; you won't be sorry!
Don't be caught off guard by the financial collapse. Watch this video and be prepared!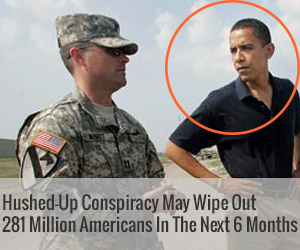 Comments
comments