These days, threats of personal danger or impending major disaster are everywhere. An important tool in your survival arsenal is situational awareness. The subconscious part of your brain recognizes threats and has served the safety of mankind for millennia. Keen observation is the key to situational awareness; i.e.; observing things, situations, and most of all the people around you.
Here are threatening signs to recognize that someone is about to attack you.
The face is the most expressive body part but it could be easily manipulated. Ignore the signs that can be controlled and focused on those that cannot be influenced.
Eye contact is the best indicator of someone's intentions. Someone seems to be looking through you instead of at you, like staring at an object in the distance or someone is staring intently at you. This can be an act of aggression, posturing or displaying fighting challenge.
Pupil dilation narrows the peripheral vision. Aggressive and violent persons usually have dilated pupils like pie plate's dimension.
Mouth gives obvious expressions; when someone is indignant and begins to lose emotional control, this is usually reflected in a clenched jaw or an aggressive growl.
It is shown in various ways as facial expressions, hand positions and subconscious postures. The manner persons carry themselves at a particular instant gives you a valuable insight whether they represent a threat or not.
Here's what to look for:
Stance is the way people stand and carry themselves; someone preparing to launch an attack will place one foot behind and the other foot in front approximately at an angle of 45 degrees.
Pulse is strong as aggression builds up the rate of the heart and blood pressure. The result is a pounding pulse is visible in the neck and temples. It is also a physical manifestation of an uncontrollable anger and rage.
Breathing becomes heavy and quick. This is a clear sign of a coming aggression and potential hostility.
Sweat is produced as the body gets overheated; someone sweating profusely may be nervous about some coming trouble.
Arms and hands' movements can be another clear sign whether there is a threat or not. People who are tense or nervous usually crossed or shoved their arms inside their pockets. Clenched hands are sending message of violent intentions.
Shoulders' position goes hand-in-hand with their stance. Persons who are about to fight or flight position their upper bodies poised forward and well-balanced over their toes.
Lastly, look for warning signs of the person's movements like nervous twitches that signal that the person is about to act. Many attacks started with the person's constant back and forth pacing back and forth and then began the attack at midpoint.
Conclusion
Now, before starting to check for signs of impending attack, remember that a person who is a threat will likely show several signs stated on this list, not just one or two. Your ability to be aware and recognize early warnings gives you valuable seconds to act and potentially to save yourself or to avert disaster.
Learn to protect yourself better by watching this presentation!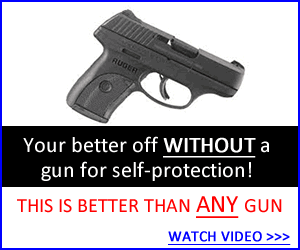 Comments
comments