It doesn't seem like a likely scenario, but nuclear fallout can definitely be part of our future someday.. As technologies continue to progress all over the globe, countries only have access to better nuclear technology—and, by extension, better nuclear weapons. Combine this with growing unrest in a lot of countries—even developed ones—and you've got a ticking time bomb on your hands; at some point in the future, we may well end up with a case of nuclear fallout.
How can you survive in such a situation? Well, first, know that, sometimes, you'll know a nuclear blast is oncoming before the government announces what to do. In time, the government will tell everyone they need to evacuate—but by then, it will be too late, since this will be the cause of mass confusion and panic. Therefore, you should leave earlier rather than later, before the government has told everyone to leave. Furthermore, nuclear blasts don't just entail an emission of dangerous radioactive material—they also involve powerful pressure waves, high levels of heat, and blinding light—so you'll need to watch out for these things. Finally, you also need to prepare yourself a shelter or safe area beforehand, so that you'll have somewhere safe to go in case of such an event.
Before the fallout has started—but after it's expected to start—have your family put on rain ponchos and N95 particulate respirator masks. You should also start taking tablets of potassium iodide or potassium iodate, since these will help protect you against radioactive iodine, which is often a result of nuclear disasters. Turn off your utilities, seal up and lock down your house, and go to your shelter. Near your shelter, you should also have access to tools to seal up holes and prevent fallout from getting inside—things like sheet plastic, staple guns, and building supplies. Listen to the radio so you know what your government is telling you to do.
Those were all things you need to do before a blast hit. Once the blast actually does hit, here's what you should do. If the government tells you to stay inside, you need to turn off air-intake devices and systems, such as air conditioners, and go inside the basement. Once you're there, seal both the windows and entrances; this will prevent fallout from getting inside your house. If it's raining, make sure you're covered up completely. Seal the entryway of your shelter; you can do this with plastic sheets, bubble wrap, or blankets.
If you happen to be outside when the blast hits, then you need to duck and cover for about two minutes. First, you'll see a very strong blast of light, which will then be followed by strong, dangerous winds. Immediately after the danger is gone, head over to a shelter, preferably your safe area. Take your clothes off, and put them inside a plastic bag, which you must seal. The next step is to take a shower right away. Afterward, you can also brush your skin. If there are signs of radiation on your skin, you can deal with it by bathing in a mixture of apple cider vinegar, baking soda, and Epsom salt in your bathtub.
Ultimately, while nuclear fallout is not a scenario we want to put up with, it may yet become part of our future. Keep yourself safe in such an eventuality with these tips, and you'll do much better than you would have otherwise. We can only hope that there won't be a nuclear blast anytime soon—but then again, there's a lot to be said for the power of hope.
Click here to prep yourself even further for the dangers ahead…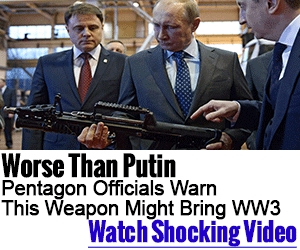 Comments
comments