Survival fitness is the ability to demonstrate and/or apply fitness in any given scenario for an indeterminate amount of time. While many enthusiasts tend to connect survival fitness to the zombie apocalypse or being able to move quickly in the face of certain world extinction, survival fitness is all about one's true fitness status and being able to function at a high level of fitness in a potentially disastrous situation. This might include having the ability to jump over or climb walls, carry a heavy load, including a heavy body away from a dangerous situation or sprint with sheer power over a series of short distances for the sole purpose of survival.
Characteristics of Survival Fitness
An individual who demonstrates survival fitness possesses the following qualities:
Explosiveness and power
Cardiovascular fitness
Flexibility
Impressive hand-eye coordination
Cardiovascular fitness
Upper and lower body strength
Self-Training for Survival Fitness
One can take control of their state of fitness and train themselves over a period of time to become more fit than they are today. There are a number of survival fitness books on the market to help educate the public on topics such as rock climbing, improvement of running speeds, bodyweight strength training as well as stretching techniques as seen with yoga.
Survival fitness challenges one to think about their state of fitness, including answering questions like:
Distance he/she is able to walk
Distance he/she is able to run
Distance he/she is able to run or walk with a bag pack on your back
Ability to defend one's self
Practicing Survival Fitness
Survival fitness can be done anywhere. It does not require one to have a membership at a gym nor does the individual interested in practice survival fitness require you to purchase heavy machinery such as a treadmill. Examples of survival fitness training exercises outside of the gym may include:
Push-Ups: Aim for a minimum of 20 per day
Sprinting: Aim for 30-second sprints over a 20-minute cycle with rest periods
Walking for long distances: One mile, 5 days each week in the neighborhood or on a trail should be sufficient to start. Over time, one can add a backpack with weights for more of a challenge or change in routine.
Lifting Heavy Things in a repetitive cycle (e.g. a large bag of mulch or potting soil)
Crunches: 50 per day is a good starting point for any level of fitness
Leg Lifts: Aim for 12 reps per leg
Squats: Target 3 reps of 15
1 Minute Planks
However, should one have access to a gym or additional tools and resources, he or she can add a few of the following exercises into his/her routine:
Step-Ups (5 Reps of 10)
Triceps Dips (10 Reps)
Med Ball Hops (10 Reps each leg)
Boxing
Dumbbell or Fly Press (12 Reps x 2)
Dumbbell Chest Press (12 Reps x 2)
Bench Press (12 Reps x 2)
Leg Presses (12 Reps x 2)
Kettlebell Workouts
These exercises should be completed as component of circuit training in an effort to help individuals build endurance.
Survival fitness does not happen overnight. It requires persistent and consistent practice to build endurance.
Learn to protect yourself better by watching this presentation!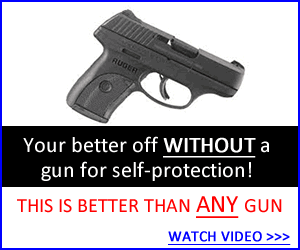 Comments
comments