In the movie, "The Purge" – the first of which happened in March 21–22, at 7 p.m. to 7 a.m. the following day. During the 12-hour duration, all crimes are legal and there are no policemen, medical emergency services and firemen available. The restrictions are the use of weapons above Class 4 such as explosive devices, bazookas, rocket launchers and the like. No help will be provided by the police during this 12 hour period, however, there are ways of surviving the purge day.
The first thing that needs to be done is getting home early. Since the purge starts at 7pm, if you get home before that you will  likely to survive. Hence, go straight home after work buddies! Then load your guns or weapons and be equipped. Make sure your car has enough fuel or gas in it. Guns and the car will help you survive on the purge day.
If you don't have any enemies, most probably it will be all fine. However, before anything like this could happen make sure you have already decided and discuss survival plans with your entire family. Consider all the views of the family members and make sure everyone agrees to it and is sticking to the plan that is decided.
Another thing you need to consider is the amount of food available for you in the house. Make sure you have enough food for everyone in the family. This will be very essential for your survival. Also, make sure all your doors, windows and gates are securely locked because if not, you are in the danger zone.
Make sure you know how to use your armor, you may do so by practicing how to shoot correctly and get familiar with your guns. You can use many weapons on the purge day. The most common ones are flamethrowers, simple handguns, axes, saiga-12 semi-automatic guns, kitchen knows, machete, baseball bats, iron rods etc.
If you hear someone other than your family knocking at your door, crying and yelling for help, DO NOT OPEN it. It will be very important for your survival and for your family. Do not take any risk, since its purge day.
Also, be equipped with fire extinguishers, water horses and other alternatives. There is a possibility that your home will be set on fire since you don't open your doors. Everything to get you down and make you feel down will happen, therefore, be ready for all the possible attacks.
Lastly, make sure all the family members are mentally strong and ready for all the possible disasters. Take steps to keep up the motivation level of survival and implement strategies to reduce the stress level of the members. Since the purge is only 12 hours and it is totally legal for any crime to happen, beware of your enemies. The enemies will do whatever it takes to take you down. And since there will be no police and hospital assistance, by all means, keep yourself away from getting wounded and injured.
Learn to protect yourself better by watching this presentation!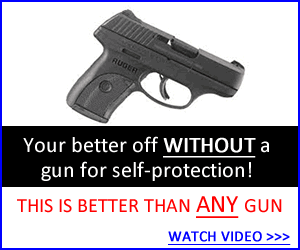 Comments
comments