An Electromagnetic Pulse (EMP) attack can be quite devastating given the number of unprotected computers that are used by vital industries that includes emergency services. If you are caught at work during an EMP attack, the worst aspect will be that your vehicle will become worthless. All the circuits will be melted which means that it will not run. So, while the chances of an EMP attack are small, you will need to think about how to get back home on your own if it should occur.
Stay Calm
The first order of business is to keep your head. Having all computer systems going out, including your vehicle, smartphone, and most other electronic devices can be unsettling to say the least. You will need to keep calm and take the appropriate action during this time when confusion abounds. By keeping your head, you can gain the time you need to act and get back home or to a safe location.
Alternative Form of Transportation
The one sure way that you can get back home is using your two feet. If you live ten miles or less from work, this may be the most viable option if you are in-shape. However, if that is not practical, then you may want to store a bike in your trunk. A bicycle is easy to ride and will get you home, far quicker than walking.
Keep an Emergency Pack in Your Trunk
In addition to a bike, you can also keep an emergency backpack which should have a first-aid kit, non-perishable food, a small bottle of water, and a water filtration system. The pack should sustain you for 48 to 72 hours, which will be enough time to reach home or the proper shelter. Remember to keep it light enough to carry even if you have a bike.
Have Non-Lethal Defensive Weapons
A place that has experienced an EMP attack will not be a safe one. You will want to have a couple of non-lethal protection devices that can buy you time to get away from an attack. Mace, pepper, or even wasp spray is quite handy. A tactical flashlight can produce a blinding light that temporarily disorients an attacker and can be quite handy to have at night to navigate the streets. It also helps to have defensive training so you'll know how to react when attacked.
Have a Place to Meet
If the EMP was caused by a nuclear attack or accompanied by some other large disaster, chances are your home may have been affected as well. Do a little planning with your family beforehand to meet at a designated location that is safe and offers food and shelter. A relative or friend's house that is out of the way will work. You do not want to searching and subsequently missing each other while putting yourselves in danger, so have a safe place to meet if your home is not suitable.
By following these tips, you can stay as safe as possible during the aftermath of an EMP attack. By having a plan of action and following it, you can maximize the chances of survival for you and your family.
Click here to prep yourself even further for the dangers ahead…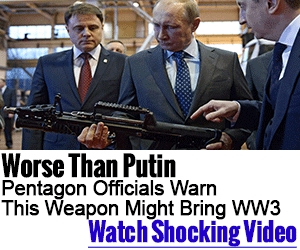 Comments
comments