Now that you have built a small or large Faraday cage, the next step is putting in items that you will need to survive as well as live more comfortably until everything returns to normal. Unfortunately, many items that are affected by an EMP strike will also affect the supporting structure. So, you might save your smartphone, but have no internet or phone connection because the towers are now worthless.
What you put in, need to be essential in terms of your personal protection, communication, and entertainment until the situation is resolved. Here are the items you should put inside your Faraday cage.
Personal
Many of the items you will store are really back-up documents that will be needed in case the world returns to normal after an EMP attack.
Electronic medical equipment
Old laptop with personal information
Computer hard drives
DVD or thumb drive with scanned documents
Small generator
Any essential medical equipment that is electronic in nature must be protected and stored in your Faraday cage. In addition, any storage devices such as laptops, hard drives, thumb drives, and even DVDs that contain important documents will need to be inside the cage as well. Remember that portable generators use electronics that may be fried during an EMP strike, so keeping a small generator inside a Faraday cage such as a converted closet or large, galvanized steel trash can will protect it.
Communication
You will need to communicate with the outside world and cell phone networks will most likely be down even if you have a working phone. So, here are a few essential communication items you will need to communicate with the outside world.
Walkie Talkies w/rechargeable batteries
Ham and shortwave radio
LED flashlight w/rechargeable batteries
A set of walkie talkies is a great way to stay in communication with your family in case of separation. You can keep them around the house inside the cage and use them when necessary. A ham radio has the power to transmit quite a distance, especially with the right antenna while a shortwave radio will help you receive information. The LED flashlight is no only useful at night, but can also be a signaling device.
Entertainment
Just because it may seem like the stone age doesn't mean that you have to be bored. There are some electronic devices that you can keep inside the cage which will be used for entertainment.
MP3 players
Portable DVD player w/screen
Digital cameras
Kindle or tablet containing reading material
Digital watch or clock
Basically, any electronic device that is self-contained and needs no outside support such as the internet, television, or other unit can be stored safely inside the cage. You might want to have small items in their own box or galvanized steel garbage can while larger items can be stored inside a small closet or shed. The more you keep essential items protected, the better off you will be in case an EMP strike occurs.
Click here to prep yourself even further for the dangers ahead…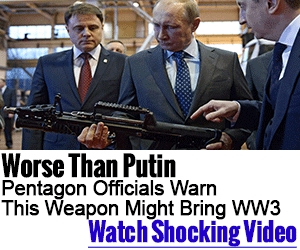 Comments
comments